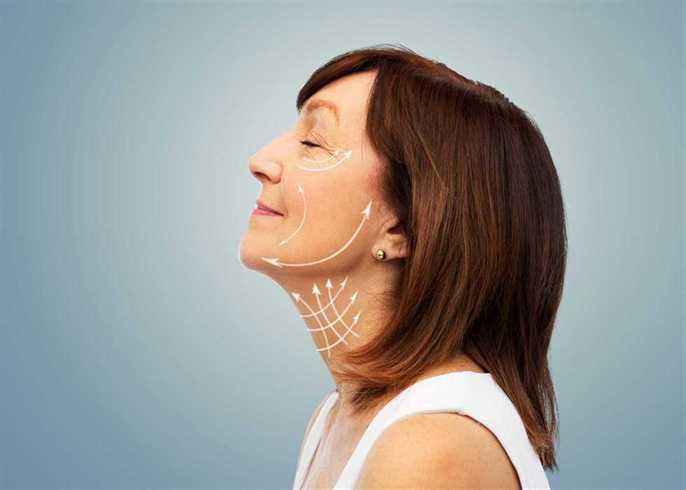 The stem cell facelift was designed for many reasons – the most pressing of which is that traditional facelifts carry with them a host of possible complications. Invasive surgery done under anesthetic isn't something to be taken lightly.
One of the consequences of a traditional facelift is that you, quite literally, go under the knife – the cut they make in order to conduct the surgery will leave a scar.
Stem cell facelifts are essentially nonsurgical facelifts and do not leave scars. They are revolutionary – totally unlike traditional facelifts, except in their ability to rejuvenate the look of your face.
The risks of traditional facelifts
There are plenty of risks associated with traditional facelifts – if you want all of the details, check out the Mayo Clinic face-lift page.
Surgery under general anesthetic always carries risks – general anesthetic is pretty hard on the body. While not all facelifts are done under general anesthetic, many are – this can make traditional facelifts risky for some, and an impossibility for others.
Cutting into a person's face, of course, carries its own share of risks. From the aforementioned scarring to things like hematomas and nerve injuries, there are a host of potential problems. Of course, even though these problems are very rare – they are, nonetheless, present.
Why a stem cell facelift is different
The stem cell facelift doesn't use knives, and there's no need for general anesthetic. Instead, we simply harvest stem cells from your own body, then carefully inject them using a special tool in order to complete the facelift. That means all of the risks associated with traditional facelifts are eliminated. The tool used to inject the stem cells doesn't leave any scars – there's no scarring at all with the procedure!
Does a stem cell facelift carry risks?
As with any medical procedure, there are some risks associated with the Stem Cell Facelift – they are, however, few and far between. You will, for example, experience some swelling, and potentially some bruising after the procedure. Many of our patients opt to take a mild sedative before the procedure – as with any pharmaceutical, there is some risk of allergic reaction to the sedative.
There is no risk of allergic reaction to the stem cells themselves, since they're sourced from your own body.
Stem cell facelifts can also treat the whole face at once providing a natural result – traditional facelifts are often done in sections, so going the stem cell route means fewer medical procedures need to be done. That means less risk for you.
Looking for a face lift in Beverly Hills? Get in touch with us. We offer stem cell facelifts, as well as stem cell procedures that can rejuvenate other parts of your body, like your hands. All of our stem cell procedures are scar-free.